An important part of the application for admission to the JD program is the personal statement. Showing us that you're more than your academics can aid you in the admission process as the admissions gains a picture of who you are as a person, not just a student. This is your opportunity to shine by spotlighting your strengths, experience, and passion.
Meet five NSU Law students the same way we met them, through their personal statements. We've also added their words since enrolling at Shepard Broad College of Law. We're delighted to call these students NSU Law Sharks!
FRANCISCO BARRETO, Class of 2019
Davie, Florida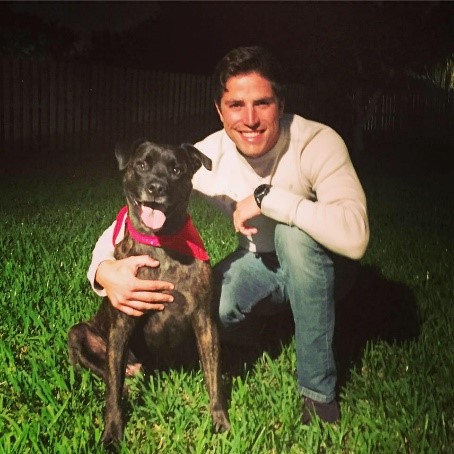 My passion for engineering was sparked when I realized I wanted to follow in the footsteps of my uncle, who is a mechanical engineer. This passion grew as I tinkered with engineering software throughout high school and laid the foundation for a creative and systematic way of thinking that would mature through my collegiate career. My internships at multiple engineering firms allowed me to apply the knowledge and skills that I learned in the classroom. Although I enjoyed working in the office and surveying job sites, I felt that I should be doing something more to help others with the skills I had acquired.
In my Engineering Design Methods course at FSU, the section that covered engineering ethics and legalities proved most interesting and exciting for me. It was different from the typical mathematics and science based courses that I had previously taken, and it opened my eyes to the legal side of design. I came to realize that I could be helpful to others by utilizing my engineering skills to help individuals obtain patents on the designs that they create. New designs and inventions are created every day and with increasing competition it becomes more difficult to claim an idea as one's own. I want to assist in researching the current market and writing a patent disclosure that will defend the idea in the strongest way possible. The intellectual property legal process, to my knowledge and understanding, is structured and systematic. The last five years of my academic career have been spent harnessing a structured way of thinking and applying it in every problem encountered. I believe that this way of thinking, along with my own creativity, will leave no stone unturned when researching and defending an idea.
In my college career there were many times when I worked on a team of engineers to complete a project. These teams included many people from various backgrounds, with different ways of thinking, and this tested my ability to trust in others as well as myself. I learned to be mindful of the opinions of my fellow teammates and listen to their input on a case. Considering all sides of an argument within the team is an important skill that is necessary in engineering, as well as in the field of law. These experiences have given me the ability to succeed in almost any work environment.
Obtaining a degree in mechanical engineering has been a difficult milestone, which I am proud to be accomplishing. I have invested much time and effort in accomplishing this goal and have faced several challenges along the way. There were times when the task seemed overwhelming, but it's not in my character to quit and I persevered. I have a strong work ethic in whatever I do in life, whether in school, at work, or at play. I know that law school will present me with new challenges, and I will approach these challenges with the same drive and perseverance that will result in another milestone of accomplishment.
The Shepard Broad College of Law is right in my backyard. I grew up in South Florida only ten minutes away from Nova Southeastern University and I still remember attending my aunt's graduation from NSU for a Masters in International Business when I was a just a little kid. My cousin, who graduated from the Shepard Broad College of Law, informed me of the many opportunities that NSU has to offer. The hands on aspect of field placement, workshops, and clinical programs appealed to me most. There is much to learn in the classroom but from my experiences at work and at the FSU/FAMU College of Engineering, the lessons learned out in the field are invaluable. This style of innovative hands on learning coupled with outstanding Bar Exam prep is a recipe for success. I believe that the Shepard Broad College of Law is exactly what I am looking for, personally and academically, and I really hope to be participating as a first year JD in Fall 2016.
I did well academically in my first semester at NSU Law and feel comfortable that I can now pursue greater involvement in law school organizations and begin networking and developing mentors. Phi Alpha Delta, the national professional law fraternity, and the Intellectual Property Law Society (IPLS), have my interest at this time. Given my background in engineering, these organizations fit my interests and broaden my understanding of law. This semester I competed in the Mark Dobson Trial Competition and earned a spot on the Nova Trial Association (NTA). I hope to either grade-on or write-on to Nova Law Review or the ILSA Journal of International and Comparative Law.
KELLY ANN desROSIERS, Class of 2019
Highland Falls, New York
In my eighth grade yearbook, each student filled out a mini biography answering simple questions like birthday, favorite color, and fondest school memory. One question that still rings in my mind is "If you had one wish, what would it be?" My wish was to become the United States Attorney General. My dream has changed a little, the Department of Justice isn't my end goal anymore, but practicing law is. I'm probably not the typical law student. I didn't have a pre-law track and I didn't take the LSAT until three years after graduation but I always had a feeling I would pursue a career in law.
My grandfather was a police officer as was my father who later became a town justice. At times, it was hard to be the judge's daughter in a small town but, as I grew up, I had conversations and debates with my dad about the legal system that only helped to reinforce my passion for the law.
I was always the entertainer. All my life, I sang every song on the radio, I was in all of the plays, and I was even voted class clown in high school. I loved making other people laugh, so I realized a broadcasting major would be a great way for me to build a career in television and film. I became a communication major with a track in broadcasting. This may have been a generic major, but I knew there was a lot that I could do with it. Throughout college, I interned at radio stations and with TV shows and I really enjoyed what I was learning, but it wasn't as fulfilling as I had thought.
After I graduated college, I received an internship in New York City for a wedding and events company. This was something that just kind of fell into my lap. I had been doing a lot of event and volunteer work in college, so I thought maybe this would be the fulfillment that I was missing. After a few weeks of interning, I was actually offered a full time job in the sales department. As a recent college grad who loved the idea of working in the best city in the world, how could I ever say no, so I didn't. I accepted the sales job.
I worked for the small company and, as I grew with the company, I was able to travel and was given more responsibility and high profile clients. During my time working, I realized that I still did not feel fulfilled. I missed being on stage and started doing stand-up comedy at night. I was having so much fun. I was making people laugh; I was getting that rush of being under the lights and I was starting to feel fulfilled again. Then reality set in and I realized staying out and performing until midnight and getting up to go to work at 8 am was not a good combination.
I made the difficult decision to leave my job to pursue the comedy and acting full time. Of course, I took the typical actor job working at a restaurant. This was a full time job trying to be an entertainer and I was exhausted, but this time I didn't have the corporate paycheck to ease my exhaustion. Once again, I was at a crossroads. I loved entertaining and being in an entertainment atmosphere but, to be perfectly honest, this wasn't for me. Waiting in line at auditions, searching for open calls, and spending hours on set just to stand in the background wasn't what I was looking for.
Then, one day, it hit me. I had been going through all these different chapters in my life to 'find myself' when I knew the answer all along. I was born to be a lawyer. All of these experiences only reinforced my childhood dream. All of the different and, at times, random jobs and phases that I went through were part of my education about life. At my sales job, I lived the corporate life; I had clients that I assisted in building their business. I worked with technology and did research, constantly seeking the next client or big market to break into. I prepared reports and led meetings. I grew with the company. At my waitressing job, I interacted with people from different backgrounds and situations. I worked late hours and early mornings. In my entertainment career, I hustled, learned the business, made people laugh, rediscovered my passion for laughter and what a remedy it can be.
I realize a law career can give me all of this and more. It can combine all of the passions and highlights of my career. There are many different routes in law practice and I can draw on my real world and entertainment experience. I am eager to see what the future holds for me. I know what I am capable of and I recognize my passion for the law. I will make my family, my institution, and myself proud because, just like all the jobs I have had thus far, I never have forgotten where I came from and what the last chapter has taught me.
Since beginning law school I have practically moved into the library. I spend a lot of time on campus and have gotten involved in lots of activities, but am still able to focus on school. I am a 1L representative for Phi Alpha Delta, the national law fraternity here on campus. I am also a 1L rep and the 2017-18 Representative Coordinator for the Sports and Entertainment Law Society. I am also a member of the Business Law Society and a Law School Ambassador. Through my association with Phi Alpha Delta, I secured a Campus Ambassador position with the National Jurist. In addition to all of my activities I am very active on campus participating in available job/internship fairs, and events that other clubs put on. My favorite this year was the Black Law Students Association Thanksgiving Dinner Buffet, $5 for a plate of homemade goodness! I'm excited for the future as I hope to get involved with a few more things and even land a summer internship!
JASON SMITH, Class of 2020 (Part Time)
Miami, Florida
An unusually cool wind swept through the streets of Miami's Overtown community pushing littered cups and crumpled napkins smack against chain-linked fences and around the ankles of the old ladies protesting from their lawn chairs.
The 15 black women, whose ages ranged from 60 to 85, wore their house coats and held signs which called for "Better Housing for Seniors," "Respect for the Elderly," and warned Miami-Dade County officials that "God Don't Like Ugly."
Seated in front of their boarded duplexes the women sang spirituals about marching to Zion, and climbing Jacob's ladder. In between songs, one woman, then the next, took time to talk to me, the only reporter covering the protest of unlivable conditions in the shuttered, government-subsidized duplexes.
Though it was my first time on the scene, I felt as though I had been there before. As a reporter covering social issues affecting minorities in Miami, the scenario was all too familiar: Blacks who felt they were victims of poor public policy were pleading for the media to carry their voices to the powers-that-be.
Without the resources to hire attorneys, the path to justice for these women was punctuated with lawn-chair protests and homemade signs. These elderly protesters felt locked out of the justice system and marginalized by their local government. To them, telling their story in the newspaper was just as effective as telling their story before a judge or the Board of County Commissioners.
As the former lead writer for The Miami Times, Miami's only Black-owned newspaper, it was my job to use the bully pulpit of the press to speak out against injustice and poorly- constructed public policy. My goal as a journalist was to use all available resources to positively impact the lives of marginalized people in my community.
My desire to aid my community has taken me from the world of journalism to the world of public policy. In my current role as the Legislative Director for a progressive member of the Miami-Dade Board of County Commissioners, I have the profound opportunity to craft policies that will make local government a force for good in the lives of county residents. The resolutions and ordinances I draft for County Commissioner Daniella Levine Cava focus on community wealth building strategies, economic development, and equity.
My current role allows me to meld my passions for social advocacy and public policy. I have drafted a policy requiring that all new county ordinances include a social equity impact statement. This law, which was adopted by the Board of County Commissioners, has resulted in numerous reports detailing how proposed laws might benefit or burden residents. I worked on legislation which removed questions about an individual's criminal background from county employment applications. This legislation was identified nationally as a tool to expand access to jobs for thousands of marginalized citizens. I also initiated and administered the commissioner's Small Business Academy, an 8-week series of workshops which provided technical training to 30 "mom and pop" businesses. I am currently working on legislation to establish a community land trust program in Miami-Dade County.
While my portfolio is robust, I believe that more can be done. As a trained attorney, I will be better equipped to craft public policy solutions to address our community's most pressing problems. I seek to become a lawyer to broaden my role as a public advocate in government. I envision being a change agent in the state or federal government as an attorney and legislator fighting on behalf of those who have traditionally been marginalized by society.
As an evening student, I found my first year of law school to be academically challenging and intellectually rewarding. In the classroom, my professors challenged me to think critically about the cases and material that was being presented. Outside of the classroom, it was important for me to devise a personal schedule which properly allocated time for my studies, my family and my full-time job. Effective time management was crucial to my success as a 1L. In the end, the investment in my studies paid off. I was named to the Dean's List both semesters as a 1L, and was I invited to participate in Nova Law Review's summer candidacy program. I had the pleasure of competing in the NSU Trial Association's 1L Trial Advocacy Tournament where I came in second place. I also placed in the Martin Luther King, Jr. Letter Writing Competition which was sponsored by the Black Law Students' Association. I look forward to another challenging and rewarding year at NSU Law.
JIHAD SHEIKHA, Class of 2020
Coral Springs, Florida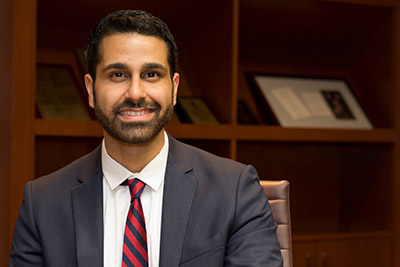 As an American by nationality, a Palestinian by heritage, and a Venezuelan by memory, the recollection of my childhood is rich in passionate debates amongst family, friends, and community members on contentious topics affecting the international arena and its people. My Palestinian relatives hailing from Venezuela would engage in heated discussions about the merits and flaws of Venezuelan-style socialism, or Chavismo, and the economic consequences the country endured. Naturally, the discourse would then shift to the practicality of the irredentist movement of the Palestinian right of return, and the legitimacy of certain interpretations of Islam. Indeed, my childhood was no stranger to the controversial aspects of the world stage and as I eavesdropped on both sides of these debates, I would contemplate about the people affected by these grandiose disputes. I experienced these harsh realities as I visited family in both Venezuela and the Palestinian Territories, realizing that I may have taken my rights for granted. 
I witnessed the effects of ubiquitous poverty on Venezuelan society first-hand as four men entered my grandma's home in the dead of night. As I was violently jolted awake by the piercing screams of young men demanding money and other valuables and felt the icy metal of a gun against my temple, I was also awakened to the realities of a society deeply affected by laws and the economic ideology that produced it. Fortunately, my family and I came out of the burglary relatively unscathed but I too came out of the situation with the understanding that the country had a pervasive issue with respect to the rule of law. In order for law enforcement to be motivated to pursue the burglars, they demanded to be reasonably compensated for the trouble. My younger self was bewildered by the corruption and dismayed that there was no one else for my family to turn to. Unfortunately, this is an experience most Venezuelans are all too familiar with and something I only received a taste of. 
My travels in the West Bank and Israel illuminated another side of the relationship of law, ideology, and their inevitable effect on society. My younger relatives living in the city of Silwaad have only ever known the Israeli Occupation. Checkpoints, tanks, and uprisings were as familiar to them as stop signs, school buses, and birthday parties were to me. Even amongst the cheerful glee of children playing on the streets or the excited shouts of young men playing cards in a coffee shop, fear seemed to be embedded in the fabric of Palestinian society. To further exacerbate the unsettling feeling, a twenty-five-foot barrier separated my family and the rest of the West Bank from Israel, an ever-present symbol of the occupation. Luckily, with an American passport, I had free reign in both societies and had the opportunity to experience what was on the other side of the wall. Casually traversing up and down Tel Aviv and visiting the various sites in Jerusalem, the same feeling of fear permeated the surrounding environment no matter how busy and lively the streets were. I realized that no one should live under the shadow of impending doom the way these societies are forced to. Getting the chance to visit both societies allowed me to understand the price that people have to pay for conflicting ideologies. Since my return home, the region has erupted into conflict many times and has taken the lives of too many on both sides. 
Having relatives abroad and witnessing these international feuds helped me override the inherent proximity bias I feel most children, and even most adults, seem to unconsciously hold. This inherited burden heightened my awareness of the people caught in-between the crosshairs of warring ideologies and rival states in the pursuit of power. The awareness of people on the peripheral stayed with me into my early years of my undergraduate career and helped facilitate my decision to switch from my engineering major to studying political science with a special focus on international relations and law. I began to have a growing interest in the geo-political conflicts that plagued much of the developing world and how attorneys around the globe aspired to use law to help others. My grades, once less than ideal due to my growing disinterest in engineering, improved significantly due to my new-found interest and focus in political science.  I became interested in Student Government, became a House Representative and eventually was appointed as Parliamentarian where I was tasked to maintain Robert's Rules of Order during House meetings. I also became Treasurer and then Vice President of Students for Justice in Palestine, a human rights advocacy group that aimed to shed light on the Israeli-Palestinian conflict. My academic and extra-curricular career coupled with my experiences abroad motivated me to pursue a career that helped transcend the illusory cultural and traditional barriers that divide the world and to use law for its intended purpose; to protect. 
My interest in helping the helpless through the use of law led me to apply to the Broward County State Attorney's Office where I worked as a legal assistant for the Economic Crime Unit, Elderly Abuse Unit, as well as the Sex Crimes and Child Abuse Unit. It was here that I learned what entails the application of law in the pursuit of justice and how to aid those incapable of aiding themselves in the aftermath of egregious crimes against them. My position as a legal assistant gave me ample opportunity to witness the harm that can be done by close friends and family members but also allowed me to learn how we can work within our judicial system to find justice for the most vulnerable in society. I began to realize that I should use the privileges I have as an American citizen to help others who, by mere chance, were born in the wrong place at the wrong time.
My experiences abroad, genuine interest in the well-being of people, and commitment to defending the rule of law have convinced me that I would be a great asset for the Nova Southeastern University Shepard Broad College of Law. Conversely, I genuinely believe that Nova Southeastern University will help me inch closer to becoming the trail attorney I want to be and aid me in my aspiration to protect those who cannot protect themselves.
During my time at NSU Law, I have tried my best to become as involved on campus as I possibly can.  As a 1L, I successfully ran 1L Representative for the Student Bar Association and I am currently a 2L Representative.  In the Winter semester, I competed in the Mark Dobson 1L Mock Trial Competition placing Top 8 in the overall competition and gained admission to the NSU Trial Association.  That semester, I also competed in the Moot Court Feinrider Competition and successfully gained admission into the Moot Court Society.  I have also made the Dean's List for every semester so far.  The summer before my 2L year, I successfully graded on to the Nova Law Review Summer Candidacy Program and eventually gained admission into Nova Law Review as a Junior Associate.  The article I wrote, "Punishing Bad Actors: The Expansion of the Morals Clause in the Wake of the #MeToo Movement," was chosen for publication in the 2018-2019 issue.  Having done well in both semesters of my Legal Research and Writing class, I was chosen to work as a Research Assistant for my professor.  In the Fall semester of my 2L year, I had the pleasure to compete in the Earl E. Zehmer Mock Trial Competition in Fort Lauderdale, Florida and won Best Advocate of my round.  There, both of our teams advanced to the semi-finals and eventually to the finals.  Currently, I am the Executive Coordinator of the NSU Trial Association and look forward to further strengthening my trial skills.  I'm excited for the what lies ahead of me in my law school career!
DANA WEINSTEIN, RN, Class of 2020
Wilton Manors, Florida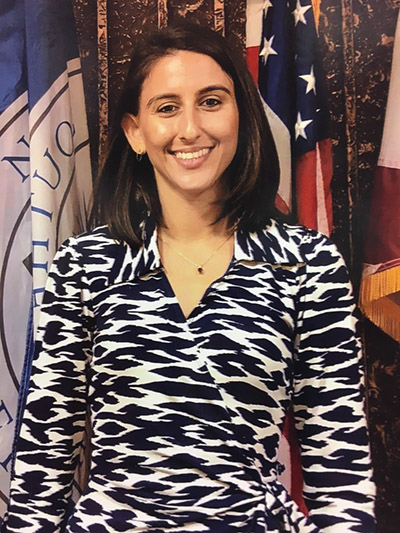 It was while I was a nursing student, completing requisite clinical rotations and gaining firsthand experience as a health care provider when I first became aware of the systemic problems that exist within the modern-day healthcare system. I noticed that many of the policies and practices implemented by hospitals resembled those of retail businesses, where interest lies primarily in maximizing the number of patients seen while providing customer-friendly care, a consequence of the burgeoning pressures placed by insurance companies and government agencies on hospital nurses. By relying on metrics of performance that are based heavily on ratings of customer satisfaction, hospitals unwittingly place more strain on nurses already taxed by the increasingly challenging and perpetually demanding working conditions that follow from policies disproportionately tailored to the customer experience. My wish is to eventually serve as a legal advocate for nurses, initially focusing my effort on the local community. Nova Southeastern University is my first choice for law school because I believe that attending will allow me the opportunity to work with professors, alumni, and attorneys in the community in which I seek to effect positive, meaningful change. 
While serving as a new member of the National Student Nurses Association (NSNA) and the Florida Nurses Association (FNA), I was informed on various issues that affect nurses in modern-day clinical workplaces, and I gained an understanding of how these problems have a demonstrable impact on patient care quality and outcome. I was surprised to learn that nurses have very little say regarding the quality of care they provide to patients. At the moment, no laws regulating nurse-to-patient ratio even exist. It is not unusual for myself and other members of the emergency room nursing staff to care for as many as eight patients at any one time, a number well exceeding and doubling that of the average number of patients typically seen at one time (four). From conducting research, I concluded that the law tends to favor hospitals on these types of issues. It is entirely expected of other members of the nursing staff to take on the workload of seeing additional patients whenever a nurse calls out sick from work. Though standard practice, taking on the roles and duties of absent colleagues is as potentially unsafe for patients as it is unpleasant for members of the nursing staff — nurses who are overextended and overworked are prone to making more mistakes and are less likely to identify and relay critical patient information to other members of the medical staff. Hospitals ought to impose strict limits on the maximum number of patients allowed to be seen at one time, with the limits adjusted based on unit acuity and with exceptions only in emergency situations.
The current legal status of nurses in Florida is routinely exploited by hospitals, leaving many to feel mistreated and undervalued as an employee. By law, nurses are prohibited from unionizing in Florida, granting hospitals leeway to place considerable blame on the nurse, leaving them without recourse. During a recent work shift, a patient began to have heart palpitations and promptly jumped out of bed from fear, falling to the floor. Fortunately, they did not suffer any injuries from the fall. Nevertheless, I was written up for the incident, despite having proper safety measures in place to prevent a fall. If another patient under my care has a fall within the next six months, I will be terminated. Severe policies like these make hospitals a precarious place to work and seem especially unreasonable when nurses are expected to handle workloads that are predictably unsafe and only invite disaster.
It was while I was in Tallahassee with the FNA during Advocacy Days in 2015 that I first became aware of the many groups and organizations nurses must contend with in the legal arena. These organizations, many of which include medical associations, have significantly more money and total members than even the largest nurse organizations, and therefore wield much greater legislative influence. Medical associations actively thwart the efforts of nurses associations by preventing meaningful progress on workplace rights legislation for nurses to serve the financial interests of its members and maintain their influence on lawmakers. I was amazed to learn that patient care was not a high priority for organizations that are ostensibly advocating on behalf of medical professionals and patients. I hope to one day serve as a legal resource for the FNA so that I can continue to support nurses.
To advocate for nurses' rights is to advocate on behalf of patients. I would like to attend Nova Southeastern University's Shepard Broad College of Law because I believe that the education I will receive can be used to benefit the lives of patients and health care providers. I plan to continue to be an active member of the Florida Nurses Association and to remain employed as a registered nurse while I attend NSU. This will allow me to combine my interests in law and health care so that I can assist in the advancement of rights of nurses and patients that lead to a safer healthcare system.
1L year was very successful for me both academically and personally.  I held a part-time position throughout the year and remained in the top four percent of my class.  Following this, I completed Nova Law Review's Summer Candidacy Program and became a Junior Associate.  Beginning in my 2L year I came in second place in the Moot Court Society's Feinreider Upperclass Competition.  Throughout my law school experience, I have gained knowledge and developed an interest in areas of law that I was previously unfamiliar with, including Health Care Compliance.  The Health Law professors at NSU have helped guide my career and figure out what areas I would like to specialize in.  With their encouragement, I am currently working toward obtaining the Health Law Concentration NSU Law offers and applied to partake in the National Health Law Transactional Moot Court Competition.  Fortunately, I was selected and will serve as Team Captain for NSU at the competition that will take place in Chicago in March of 2019.