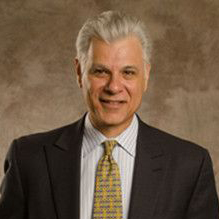 Welcome to Nova Southeastern University Shepard Broad College of Law. 
Our faculty and staff welcome you to our engaged professional community, where we have a deep commitment to your student success and a tradition of innovation, Our focus is on a curriculum filled with real-world skills needed to be ready for practice immediately upon graduation, combined with co-curricular and extra-curricular opportunities to make your educational experience a truly fulfilling one.
Our unique combination of nationally ranked specialty programs, clinical education, international opportunities, and dual-degree offerings make NSU Law a best value and best fit for our students. Our students come from across the state, the nation, and the globe in a welcoming, inclusive community, and become productive, engaged, ethical leaders in the legal community.
Experiential Learning for Engaged Professionals
The Shepard Broad College of Law Health Law program has been ranked 1st (tied) in Florida and 54th nationally, our Legal Research and Writing program is ranked 2nd in Florida and 18th nationally, and the Trial Advocacy program is ranked 3rd in Florida and 50th (tied) by U.S. News & World Report. These successes are due to the teaching, scholarship, and broad interdisciplinary engagement of the NSU Law faculty and staff and NSU leadership.
Our wide-ranging curriculum includes core and advanced courses in health law, intellectual property law, civil litigation, criminal law, international law, family law, elder law, business law, and virtually every other practice area. Doctrinal, workshop, and seminar courses allow for both a broad exposure and deep engagement in your studies. Our dual-degree program enables you to choose to earn additional degrees in business, computer science, medicine, or one of NSU's many other fields.
NSU Law ensures you are immersed in these fields to be engaged not just in the study of law, but in the practice of it. All students are required to engage in pro bono work or community service, as well as to engage in experiential learning before graduation. Students are guaranteed a live client clinic or field placement, working within one of our in-house programs: the Adults with Intellectual Disabilities Clinic, the Children and Families Clinic, the Dispute Resolution Clinic or the Berger Entrepreneurial Law Clinic; or in field placements locally or nationally.
Our dedicated, experienced faculty of teachers and scholars are available to engage with students both in the classroom and through office hours, symposia, and programs enhancing the law school environment. Visiting scholars, lawyers, and students from around the globe add to our understanding of the world around us and build on our highly recognized international efforts. Through student organizations, community partnerships, and coursework, students become part of a community dedicated to expanding opportunity and justice for all.
NSU Law is an international community of leaders, lawyers, and learners. Located in beautiful South Florida, between the Florida Everglades and the Atlantic Ocean, the College of is a beautiful, tropical environment for mixing culture, ideas, perspectives, and people. The result is a passionate, highly engaged community, which works collaboratively on education, scholarship, public policy, and justice. The location may be idyllic, but the real draw is the people. Our students, faculty, and staff all work to assure a warm, open environment. 
Join Us
I urge you to learn more about the unique opportunities available at the NSU Shepard Broad College of Law. Tour the campus, virtually sit in on a class and meet the people that will help you make your own law school goals become a reality. Please call us, e-mail, or stop in to learn more about us.

José Roberto (Beto) Juárez, Jr.
Dean and Professor of Law