Real-World Learning, Real-Life Practice
You're ready to advance, both in your career and in your ability to make a difference. But what is the right next step? Nova Southeastern University's Shepard Broad College of Law comprehensive J.D. Program was developed with you in mind.
In this respected program, you'll layer extensive legal knowledge over the expertise you have in other areas of the professional world. NSU Law prepares you to make a smooth and confident transition from the legal classroom to the courtroom to the boardroom. The NSU Law J.D. curriculum integrates traditional doctrinal offerings with courses that focus on specialized areas within the law. This rigorous 360-degree experience includes pioneering simulations and clinical and externship courses. We've built in options, too. Choose between the three-year full-time program or the four-year part-time program and align the curriculum to your interests with specific concentrations.
NSU Law faculty, noted leaders in the legal field, have a long tradition of teaching excellence, a passionate commitment to mentoring, and a high-level of involvement in the life of the NSU Law community. Small classes and an open-door policy increase the opportunity for individualized attention. You also can leverage the support of our vibrant alumni network—now and for the rest of your career.
Fast Facts
TOP 10
Legal Writing Program is Ranked #7 Nationally
#1
Highest Ranked Health Law Program in Florida
TOP 50
Nationally Ranked as Top 50 Best Law School for Part-Time Law Program
TOP 10
Ranked #6 among all U.S. law schools for Hispanics 
#10 IN OVERALL DIVERSITY
As nationally ranked by ilrg.com
TOP 25
Ranked #22 among all U.S. law schools for African Americans
Previous
Next
Become Career Ready
NSU Law's state-of-the-art curriculum is designed to give you every tool necessary to advance in today's volatile legal landscape. It also gives you a rich menu of options and opportunities.
While admissions process and standards are the same for both the full- and part-time programs, you can apply to only one program.
Quick Facts
Curriculum
The program curriculum consists of 90 total credits including classroom, research, activity, and Clinical/Field Placement credits along with qualifying community service.
Delivery Options
Study full-time for three years or part-time for four years.
Tuition
Application Deadlines
Applications Open: September 1
Priority Consideration: February 15
Final Deadline: July 1
Graduate Spotlight
If you are interested in working in Broward, Palm Beach, or Miami-Dade counties you definitely want to go to NSU Law. The NSU Law alumni network in South Florida is incredible; you can't calculate what that's worth."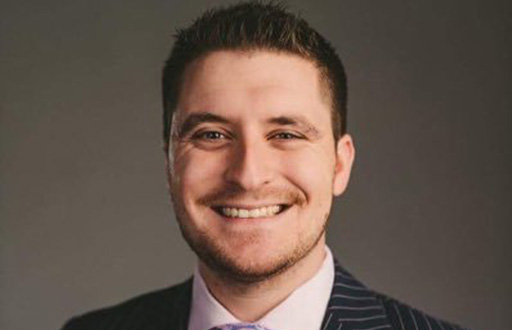 Enhance Your Degree with a J.D. Program Concentration
Health Law
Make your impact on health care organizations and policy.
Intellectual Property, Technology, and Cybersecurity Law
Protect new ideas and important technological advances.
International Law
Bring a global perspective to your practice and even study abroad.
Clinics & Experiential Opportunities - Personal Conviction, Professional Impact
Put purpose into practice by participating in one of our in-house clinics or field placements during your final year of law school. Receive practical training and experience along with one-on-one mentoring from a supervising attorney. Get the NSU Edge for your legal career.
NSU Law Builds Success
NSU Law offers a broad range of curricular opportunities that can prepare you for a diverse array of legal careers.