Advance in a Complex Legal World
In today's volatile world—where legal challenges crisscross industries, disciplines, and global boundaries—advanced legal expertise has become crucial, no matter your profession. The Master of Laws (LL.M.) Program at Nova Southeastern University's Shepard Broad College of Law offers a flexible curriculum that prepares you for the complex legal challenges of the 21st-century world.
Whether you are an attorney based in the U.S. or somewhere else in the world, this program will enhance the knowledge and skills you need to navigate today's rapidly changing legal landscape. And you can build the scope of your legal expertise without putting your career on hold. NSU Law's LL.M. program is designed to be highly flexible, giving you the option to participate online, on campus, or in some combination of the two—and at times that work with your schedule.
Quick Facts
Curriculum
Earn a Master of Laws (LL.M.) degree from NSU in one or two years after successfully completing 30 academic units.
Delivery Options
LL.M. programs are delivered in hybrid format, with a mix of on-campus and online courses.
Tuition
Start Dates
Start the program in August (Fall), January (Winter), or May (Summer).
*International students pursuing the U.S. Practice Track for Foreign Lawyers must study on campus and start their program in the fall.
Choose Your Area of Focus
LL.M. students may focus their coursework in one of these areas by taking cross-listed J.D. courses both on campus and online. Most J.D. elective courses will be made available as LL.M. electives, allowing you to combine online LL.M. courses with on campus offerings to give you a hybrid experience. Customize your course of study to your interests or choose one of NSU Law's areas of focus.
Graduate Spotlight
I was looking for a tune-up for my legal engine. I found that each class has added something different to my toolbox.

JOANNE STANLEY, LL.M. '20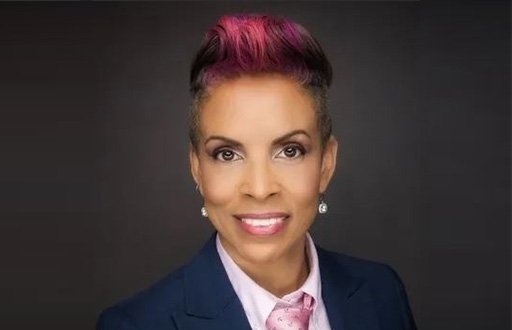 Earn the LL.M. Degree in One Year Full-Time or in Two Years Part-Time
after successfully completing 30 academic units. Choose the format that blends best with your personal and professional responsibilities.
A Legal Community That Feels Like Family
The law is your path to becoming a leader in an interconnected global community. With a Master of Laws (LL.M.) from NSU, you will build the skills and confidence to advance the causes you care most about. At the same time, you will add an invaluable layer of expertise to your professional portfolio and gain the ability to solve legal challenges that crop up in the workplace every day. An LL.M. is a powerful tool for problem solving and change, and at NSU, we put it within your reach.