The purpose of this organization is to involve students directly in human rights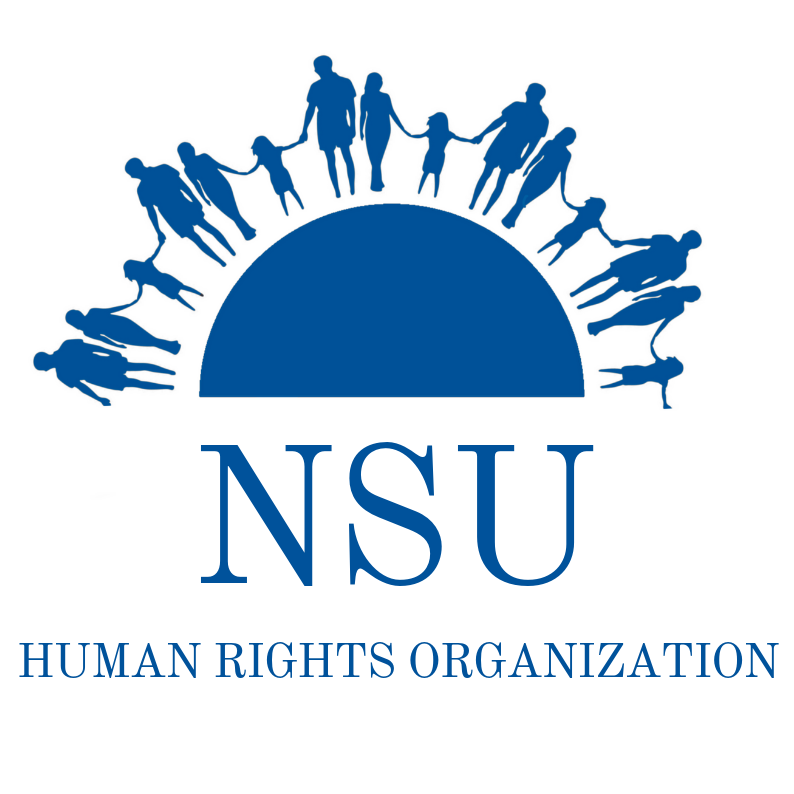 advocacy, through educational efforts, such as interactive projects, informative events, and pro bono opportunities. A wide range of human rights issues are covered with many of the specific issues to be determined by students themselves.
By working side-by-side the NSU Career Development pro-bono approved organization, Human Rights Action Network, we are able to provide our members with hands-on opportunities with attorneys here in South Florida, nationwide, and internationally. By working with this program not only will you be able to gain invaluable experience with education by researching and writing, but also by developing leadership skills, networking, and managing, all while fulfilling pro-bono hours for graduation.
NHRO provides its members with the opportunity to become more educated and interested in the growing complications within our society. The formation of this organization was done with the goal of granting our students the ability to be exposed to human rights advocacy in a manner that will both improve skills as blossoming attorneys, and bring law to life in a way that is meaningful to those passionate about human rights.
We welcome all NSU students to become members and participate in the exciting events that NSU Human Rights Organization has to offer. Membership dues are $25 per year.
 NHRO Bylaws
Past Events
Clemency Project Initiative
Human Rights Action Network Pro Bono Opportunities
NHRO New Logo Design Contest
Equality Volunteering
Syrian Refugee Crisis Fundraiser
Movie Premiere of "Valentine Road"
Grand Opening Social: Meet & Greet at Ye Olde Falcon Pub
Alliance for Fair Food Speaker
Gay & Lesbian Lawyers Network GALA Volunteering
Alliance for Fair Food Protest in Palm Beach
Human Trafficking International Rescue NSU Alumni Speaker
"Call to Action" Human Trafficking Student Forum
Lexis Nexis Professional Research Certification Workshop
Succeeded in assisting with closure of unaccompanied minor refugee camp in Calais, France
Assist with indigent asylum cases
Grupo Perla wayuu bag fundraiser.
2022 - 2023 Executive Board
| | |
| --- | --- |
| | President |
| | Vice-President |
| | Treasurer |
| | Secretary |
| | Historian/Public Relations Chair |
Faculty Advisor
Stay connected! Become an HNRO member today to receive the password for our new TWEN page with our event calendar, forums, polls, and a growing outline bank!