(1 of 3) Download the exam file.
*You must be connected to the internet to register Examplify, download, and upload exams.
If you do not see the exam that you are scheduled to take, select Refresh Exam List (a) near the bottom left corner of the screen.
On the left side of the screen, select the exam that you want to download (b).
In the main area of the screen, select Download Exam (c).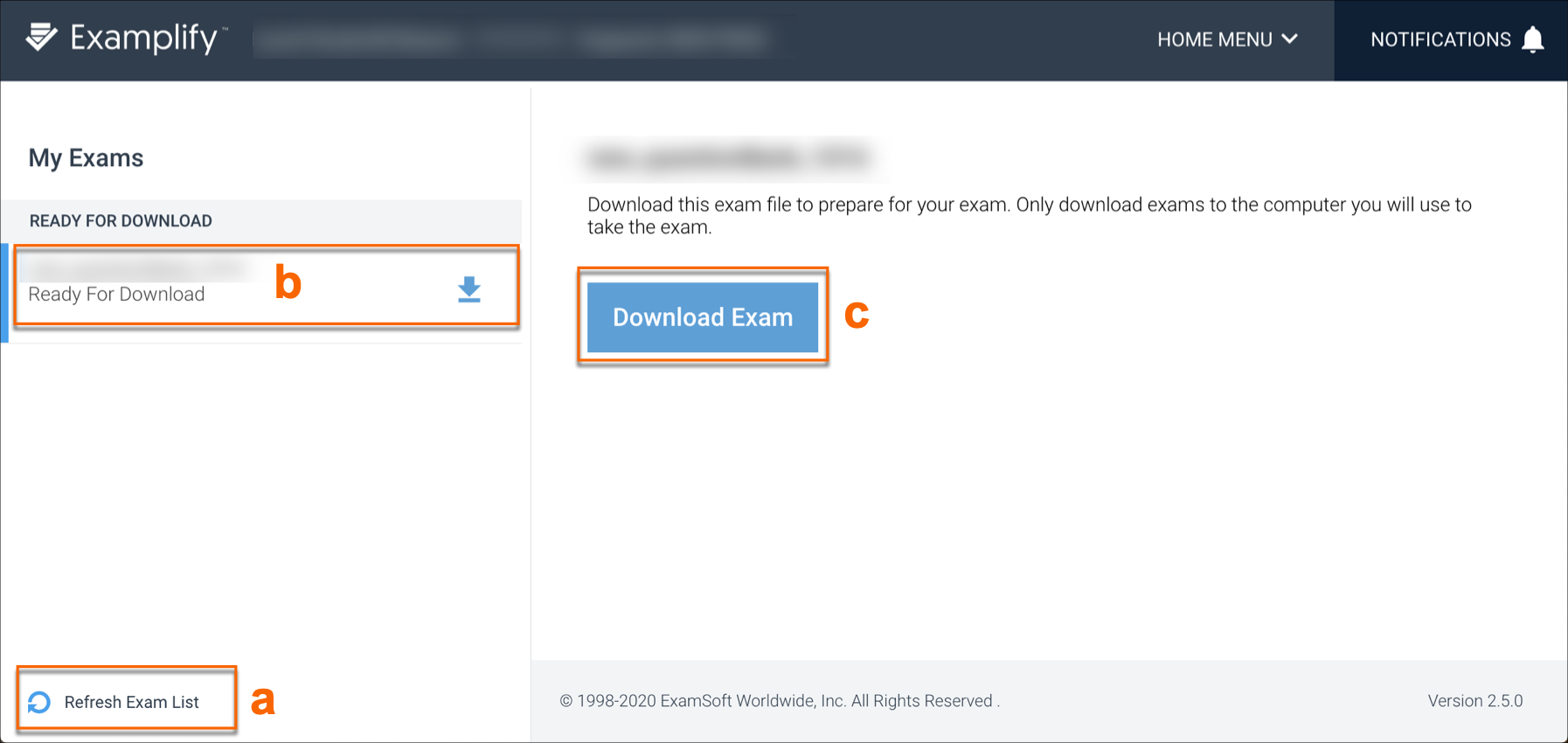 Once the exam or exams have been downloaded to your machine, the next step will be to select the exam you will be taking. To ensure the best results, temporarily disable your anti-virus software before starting the exam. See: Disable Anti-Virus Software.
(2 of 3) Device Checks -

Take the MOCK Exam!
Examplify performs certain checks when you start Examplify and when you attempt to download an exam. If you see messages about Minimum System Requirements, review the on-screen information. Depending on the issues, you might be able to Continue with the exam, or you might see only the Return to Dashboard option.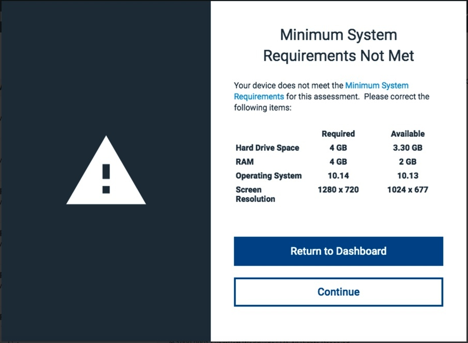 Even if the Continue button appears, we recommend that you update your device according to the on-screen information. If you see only the Return to Dashboard option, you cannot use this device without updating it to meet the requirements. For more information, see: Examplify: Update Your Device to Meet Minimum System Requirements.
(3 of 3) Exam Details - Check
After the exam downloads, look through the Exam Settings and Exam Details. Note the time limit, the available features, and any security restrictions. If you have an accommodated time, make sure you see the adjustment listed in the details.