Earn a Prestigious Law Degree Without Missing a Beat
The Shepard Broad College of Law at Nova Southeastern University has a long tradition of providing an exceptional legal education to working students. Our part-time J.D. Program allows you to balance your personal and professional commitments with evening courses. Work closely with peers from federal government agencies, law firms, trade associations, and other organizations, most of whom are working or parenting full time.
While NSU Law's part-time program is designed to fit your life, it is as rigorous and transformative as its full-time counterpart. Our immersive 360-degree experience includes pioneering simulations and clinical and externship courses. Learn from faculty who are leaders in the legal field and offer individualized attention to enhance your curriculum experience. In four years, you will have earned the tools you need to advance your career—and your level of impact in the world.
Fast Facts
TOP 10
Legal Writing Program is Ranked #7 Nationally
#1
Highest Ranked Health Law Program in Florida
TOP 50
Nationally Ranked as Top 50 Best Law School for Part-Time Law Program
TOP 10
Ranked #6 among all U.S. law schools for Hispanics 
#10 IN OVERALL DIVERSITY
As nationally ranked by ilrg.com
TOP 25
Ranked #22 among all U.S. law schools for African Americans
Previous
Next
Quick Facts
Curriculum
The program curriculum consists of 90 total credits including classroom, research, activity, and Clinical/Field Placement credits along with qualifying community service. See
Curriculum Advising Guide
for details.
Delivery Options
NSU's part-time J.D. program can be completed in four years with classes delivered on our Davie campus.
Tuition
Application Deadlines
Applications Open: September 1
Priority Consideration: February 15
Final Deadline: July 1
Use the Law as a Tool to Create Meaningful Change
In the part-time J.D. program at NSU's Shepard Broad College of Law, you will develop the knowledge, skills, and values to become a trusted, confident, and accomplished lawyer respected for serving your clients, your community, and the cause of justice. This program works best for students who work and/or parent full-time. If you do not have a full-time schedule of commitments, consider our full-time program.
Complete 90 semester-hours of study—in as few as six semesters—over four academic years (or eight semesters) in areas that are essential to the understanding and practice of law.
Classes are held weekdays on our Davie campus.
Apply to only one program—full-time or part-time. Admission processes and standards are the same.
Work closely with faculty who have roots in the South Florida legal community and who teach specialized courses that help to bridge the gap between legal theory and practice.
Enhance Your Degree with a J.D. Program Concentration
Health Law
Make your impact on health care organizations and policy.
Intellectual Property, Technology, and Cybersecurity Law
Protect new ideas and important technological advances.
International Law
Bring a global perspective to your practice and even study abroad.
Entrance Requirements
You must have an undergraduate degree from a regionally accredited college or university—or the foreign equivalent—by the time our fall semester begins. While no pre-law undergraduate course of study is necessary, your transcript should show courses that are challenging, rigorous, and help develop critical skills needed for success in law study and practice.
Be able to read large quantities of dense material with a high level of comprehension, express thoughts clearly, particularly in writing, and understand fundamental, substantive legal doctrine (e.g., case law, legal concepts, legal principles, regulations, and statutes).
Identify legal issues and apply legal reasoning and analysis to solve legal problems in a logical and structured manner.
Adhere to the values of the legal profession (e.g., providing competent representation, working to promote justice, fairness, and morality, striving to improve the profession, and engaging in professional self-development).
Demonstrate ethical and practical judgment and active listening skills in communications (e.g., with clients, attorneys, and related parties).
Understand technology sufficiently to meet the ethical duties of the legal profession (e.g., to address duties of confidentiality for all communications, to fulfill filing and other judicial obligations) and to keep abreast of technologies that affect accuracy of information provided to clients.
NSU Law Builds Success
NSU Law offers a broad range of curricular opportunities that can prepare you for a diverse array of legal careers.
Graduate Spotlight
I have made these amazing connections here and I don't think that I would be successful without them. The people that I have met here have changed my life."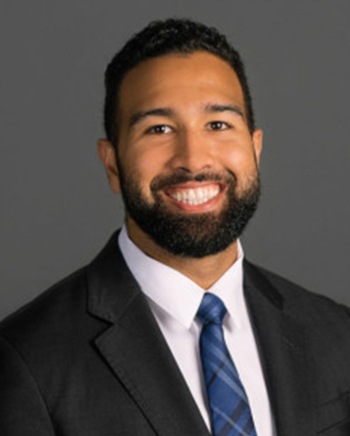 Application Checklist
Ready for the Next Step?
Here's how to apply. If you have questions or need additional information about the application process, please
contact NSU Law admissions
.
Create an LSAC account which will help you track the status of your application.
Register and take the LSAT. Submissions must be less than 5 years old and must include at least one writing sample.
Personal statement, which should not exceed two pages, explaining why you should be selected for admission (see application instructions for additional details).
Resume, which should include all post-secondary education information, employment history, extracurricular activities, and honors, awards, publications, and licensures.
Two letters of recommendation from college professors, work colleagues, or employers who can attest to your ability to enter a competitive law program.
For Students Educated in China
Documentation
If you were educated in the People's Republic of China, you must submit official degree certificates (zhuanke, bachelor's, master's, etc.) and graduation diplomas in Chinese for all programs undertaken, along with a complete and literal English translation.
Document Submission
All documents must be submitted to LSAC. Your issuing institution must submit your official college or university academic record (transcript) in Chinese showing all courses and grades for all years of study. You must also complete and submit a literal English translation. The academic record must be issued by the institution's central administrative office responsible for preparing and verifying official student records. Documents issued by an individual academic department or by a notary public are not considered official.
For Students Educated in Cuba
If you were educated in Cuba, LSAC requires you to follow this two-step procedure to submit transcripts.
Request Consultoria Juridica International (CJI) to send the following official documentation to LSAC via DHL express mail. Certificacion de notas y certificado de titulo issued by the university in Spanish and legalized by CJI, along with a CJI English translation of this documentation.
Send LSAC a copy of your original Certificacion de notas y certificado de titulo as originally issued by the university.
Access to World-Class Alumni Network
Through Our Mentoring Program
The NSU Law Mentoring Program offers current law students and law alumni alike the chance to network with one another. Current law students, or mentees, have the unique opportunity to learn from law alumni and local attorneys in the practice field that most interests them.