Melinda Brown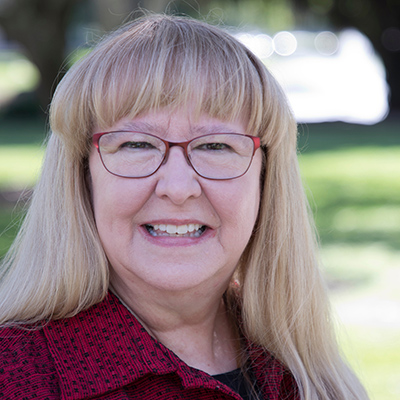 Melinda J. Brown is an attorney who practices Family Law, Business Entities and Mediation at her office in Coral Gables, Florida. She is a Florida Supreme Court Certified Mediator in Family and Circuit Civil Matters and a member of The Florida Bar, including a member in the following sections: Family Law, Alternative Dispute Resolution, and the Solo and Small Firms section. She is a graduate of Nova Southeastern University Shepard Broad College of Law where she was on the Dean's List for several semesters. She was a Certified Legal Intern at Nova's Children and Family's Law Clinic. Also, while in law school, she authored "Access to Health Care for the Hearing Impaired People." Melinda is a member of the Deaf and Hard of Hearing Bar Association. Before attending law school, she worked as an Immunohematologist in transfusion medicine for many years. She received her Bachelor of Science in Medical Technology from Florida International University and Associate Degree in Chemistry from Miami-Dade Community College. Melinda's stalwart professional work ethic in conjunction with her fastidious determination to resolve any challenge at hand best defines Melinda J. Brown's approach to her life and to the law. She can be reached at
mindybrown2011@att.net
---
---

Devika Carr
Devika Carr believes effective advocacy begins with passion, and passion is purpose. Her passions are rooted in being an attorney, artist, and advocate and she is determined to help more people using her rooted passions collectively. She believes in serving the community and brightening futures and she has an original and authentic way of doing it. Through her commitment, she is unlocking the power of parents and caregivers to hold educators accountable for providing the special education needed to brighten their children's futures. She is encouraging individuals to see the giftedness in children before focusing solely on a disability diagnosis. She is educating families and communities on how to be more inclusive and understanding without compromising the possibilities for children with special needs to succeed. She is a proud graduate of The Ohio State University and Nova Southeastern University and lives in Coral Springs, Florida with her husband and four children.
---
---
Loris Gayle
Loris Gayle Esq. is an attorney practicing primarily in estate planning and probate law including the drafting of complex and simple wills, and the strategic development of trusts. Attorney Loris Gayle, other practice areas include contract law, landlord/tenant disputes, and guardianship.
Loris serves her community as a political activist and volunteer child advocate. She has served a local school board as a member for three years consecutively.
Loris received her Juris Doctor from Nova Southeastern University Shepard Broad College of Law graduating cum laude. Loris additionally completed her undergraduate degree at NSU earning a Bachelor's Degree in Legal Studies.
During law school, Loris was a Dean's list recipient and received the Constitutional Law II highest grade achievement award. She was a staff member of ILSA Journal of International & Comparative Law and wrote several articles for HeinOnline International Citation Guides: Japan, The Republic of Nauru, The Republic of Tajikistan, and The Republic of Maldives. 
---
Christina Hero
Before opening Hero Law Firm, P.A. Christina started her legal career as an associate attorney with Children's Legal Services, a division within the Department of Children and Families. As an Attorney for the State, she gained invaluable experience in advocacy and trial litigation. After working with the State, Christina went on to work for a private family law firm where she grew her knowledge and passion for family law.

Christina's first career was in law enforcement where she spent over eight years as a police dispatcher. During her tenure as a dispatcher, Christina served two different agencies.

Christina earned her Bachelor of Arts degree from Barry University in Legal Studies before going on to earn her Juris Doctor from the Shepard Broad College of Law at Nova Southeastern University. While in law school, Christina had the pleasure of serving as President of Lambda Law and was an active member in the Cuban Bar Association, Black Lawyers Student Association, and the Nova Trial Association.
---
Leonard Needham
Leonard Needham is the founder of the Needham Law Firm. The firm has an office located in Plantation, Florida. Mr. Needham focuses his practice in the areas of immigration law and family law. Leonard dedicates one hundred percent of his attention to the client.
Before becoming an attorney, Leonard spent over a decade as a teacher at a high school where he developed the skills necessary to explain complex legal matters in the simple terms that clients can understand.
Leonard is a member of the American Bar Association's International Law Section, the Broward County Bar Association, and the NSU LaunchPad Program. He holds accreditation from the Veterans Administration and is also a member of the ARAG attorney network.
Mr. Needham holds a B.A. in criminal justice, magna cum laude, from Florida Memorial University and a J.D. from the NSU Shepard Broad College of Law. The firm provides free consultations to qualified clients. Leonard can be reached at
LneedhamLaw@gmail.com
or (954) 547-1020.
---
Chaya Posner
Chaya Posner has successfully completed the launch of her solo practice via the NSU Law Legal Incubator Program. For more information on Chaya Posner Law, P.A., please visit
chayaposnerlaw.com
.
Chaya's practice focuses in the areas of long term planning for children and adults with disabilities including education and benefits provisions, wills, trusts, and probate.
She lectures to the community on "A Legal Toolbox for Tweens with Special Needs", which focuses on what parents need to know as their child transitions from childhood to adulthood. 
Ms. Posner is a cum laude graduate of NSU Shepard Broad College of Law. While a student at NSU Law, she was a member of the Nova Law Review, Pulse, Health Law Society, and the Jewish Law Students Association.
---
Erika D. Rodriguez
Down to Business
Erika Rodriguez is an attorney whose practice areas are business and family law. Erika works with clients on a variety of business matters, including entity formation, real estate transactions and disputes, and legal issues affecting their businesses. Following graduation from Nova Southeastern University, Ms. Rodriguez was trained as a Family Law Mediator. Erika represents clients in matters related to divorce, modifications, private mediation and civil rights. She ensures privacy while advocating for individuals and families sensitive issues.
Down to Earth
Erika is a certified yoga instructor, member of the Junior League of Boca Raton and serves as counsel to the medical team and directors of the Healing Hands Foundation, a 501(c)(3) nonprofit organization.
---