NSU's Shepard Broad College of Law Appoints Inaugural Associate Dean for Diversity, Inclusion and Public Impact
September 7, 2016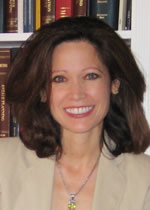 Fort Lauderdale-Davie, Fla. – In furtherance of its community sensitivity, outreach and awareness, Nova Southeastern University (NSU) Shepard Broad College of Law has appointed Professor Elena Maria Marty-Nelson to a newly created position as Associate Dean for Diversity, Inclusion, and Public Impact.
Under the direction of the Dean of the Law School, Jon M. Garon, the new Associate Dean for Diversity, Inclusion, and Public Impact will provide expertise, coordination, and support for all aspects of the law school's efforts to promote and sustain an inherently inclusive, equitable, and diverse environment and to expand and support the College of Law's public service, public interest, and community engagement programs. 
During her 24 years on the school's faculty, in addition to being an influential scholar, Marty-Nelson has been the recipient of the Professor of the Year Award, Excellence in Teaching and Distinction in Scholarly Productivity, and Advisor of the Year. She has been recognized for her work as a faculty advisor to the Nova Law Review and to the Hispanic Law Students Association (HLSA). She currently serves on the Executive Committee for the AALS Minority Group Section and as an advisory member of the Investment Committee of the Law School Admission Council (LSAC).
The Associate Dean for Diversity, Inclusion, and Public Impact's role is to facilitate a climate that is affirming and welcoming to people of all identities in the Law School and that supports community engagement efforts.
 "I am very excited to have the opportunity to serve in this inaugural role," said Marty-Nelson. "I'm looking forward to enhancing and expanding our diversity, inclusivity, and public impact initiatives. I am deeply committed to ensuring a welcoming, inclusive, and enriching intellectual environment where our students are inspired to make an impact and encouraged to seek positions in the non-profit and government sectors."
"NSU Law has had a longstanding commitment to community inclusion and public impact," remarked Dean Garon. "The opportunity to have a faculty member with Professor Marty-Nelson's commitment and expertise assures that those efforts will flourish."
The position is made possible through support from the C. William Trout Charitable Trust.
Be sure to sign up for NSU's RSS feed so you don't miss any of our news releases, guest editorials and other announcements. Please sign up HERE.
# # #
Shepard Broad College of Law: Nova Southeastern University's College of Law offers a cutting edge, skills-centered academic program in three-year full-time and four-year part-time divisions. With its recently redeveloped clinical programs, every NSU Law student is guaranteed a live-client experience. In-house clinical studies are supplemented by full-time field placement opportunities practicing law in Florida, across the United States, or select locations throughout the globe. To solidify student success after graduation, NSU Law pioneered a curriculum on the business of lawyering through the Global Law Leadership Initiative. NSU Law students have a myriad of curricular opportunities, including a rich, diverse curriculum, concentrations in International Law or Health Law; dual degree programs abroad in Rome, Barcelona, or Prague; dual degree programs at many of NSU's 17 colleges; and much more.  For more information, please visit www.law.nova.edu.
About Nova Southeastern University (NSU): Located in beautiful Fort Lauderdale, Florida, Nova Southeastern University (NSU) is a dynamic research institution dedicated to providing high-quality educational programs at the undergraduate, graduate, and first-professional degree levels. A private, not-for-profit institution with more than 26,000 students, NSU has campuses in Fort Lauderdale, Fort Myers, Jacksonville, Miami, Miramar, Orlando, Palm Beach, and Tampa, Florida, as well as San Juan, Puerto Rico, while maintaining a presence online globally. For more than 50 years, NSU has been awarding degrees in a wide range of fields, while fostering groundbreaking research and an impactful commitment to community. Classified as a research university with "high research activity" by the Carnegie Foundation for the Advancement of Teaching, NSU is 1 of only 50 universities nationwide to also be awarded Carnegie's Community Engagement Classification, and is also the largest private, not-for-profit institution in the United States that meets the U.S. Department of Education's criteria as a Hispanic-serving Institution. Please visit www.nova.edu for more information about NSU and realizingpotential.nova.edu for more information on the largest fundraising campaign in NSU history.