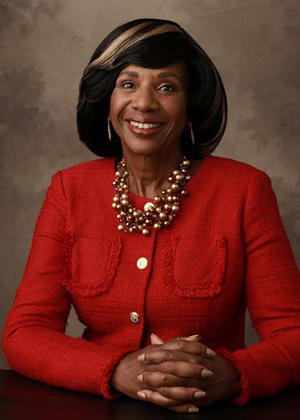 Paulette Brown serves as Senior Partner & Chief Diversity and Inclusion Officer with Locke Lord LLP. Throughout her distinguished career, she has been a champion for inclusion, diversity, and an equitable legal system.
In 1984, Brown co-founded Brown & Childress in East Orange, NJ and later expanded it to a 13-lawyer firm: Brown, Lofton, Childress & Wolfe. It became the largest minority law firm in the state. Brown's first tenure as head of a legal organization occurred in 1983 when she was elected to a three-year term as president of the Association of Black Women Lawyers of New Jersey. In 1993, she was elected president of the National Bar Association (NBA). As NBA president, she took a delegation to South Africa to monitor its first democratic, multiracial post-apartheid election. She also served for three years as a municipal court judge in Plainfield, New Jersey.
Since 1976, Brown has been an active member of the American Bar Association (ABA) and has moved up the ranks as a state delegate in the Young Lawyer's Division, chaired the ABA's Council on Racial and Ethnic Justice, ABA's Board of Governors and its Executive Committee, was co-chair of the Commission on Civic Education in the Nation's Schools in 2010 and has served in the House of Delegates since 1997. In 2015, she became the first woman of color and the third African American president of the ABA.